I wanted this as bright and interesting as possible. So the D-Day scheme seemed logical.
After undercoating and rubbing down I base coated in white. The under hull, was Chaos Black from GW and then a mix of two GW blues for the camouflage. This was brush painted.
The plan is for more weathering, including washes - these things got really rusty.
That pelorus has to be moved - it's in the wrong place.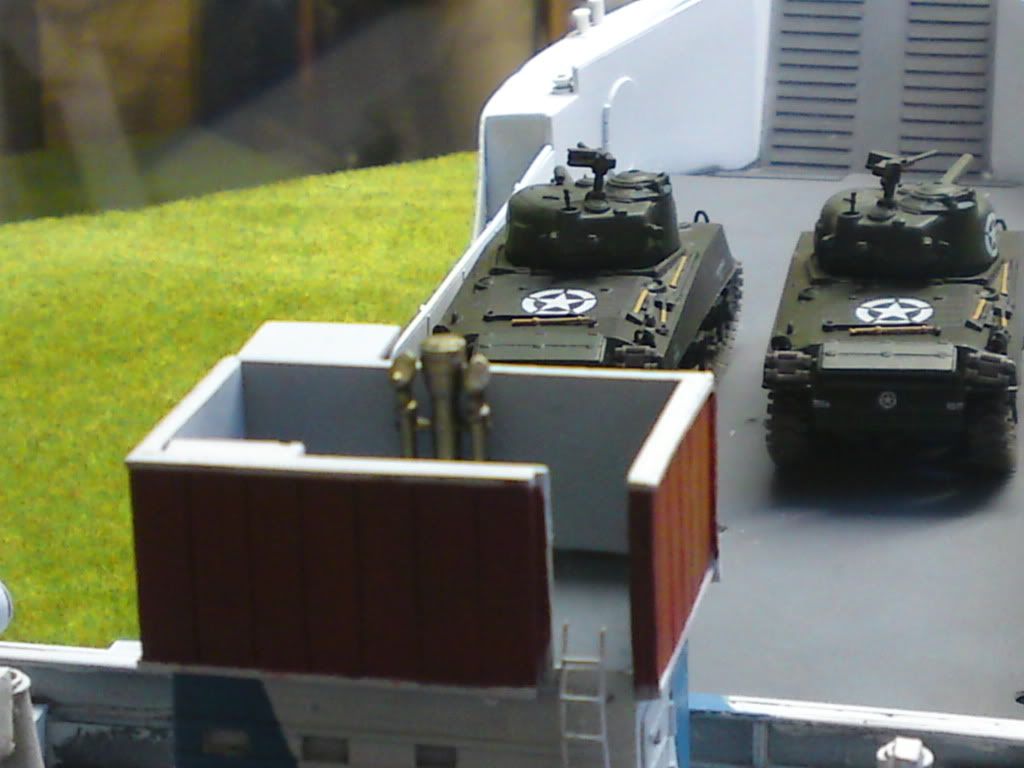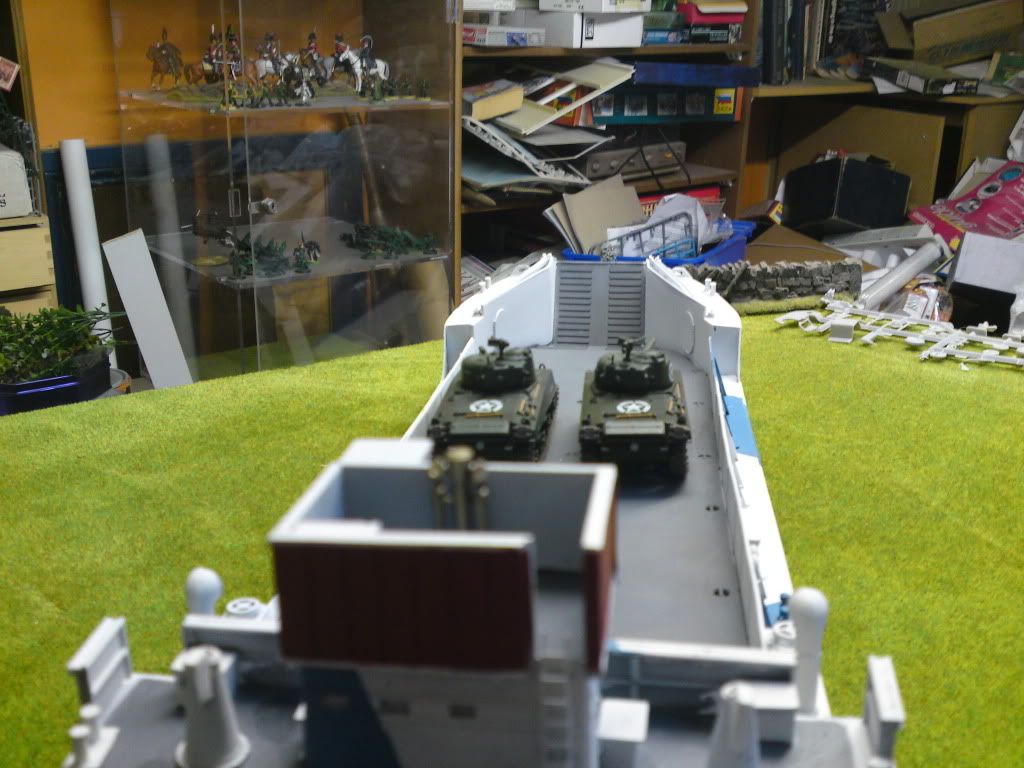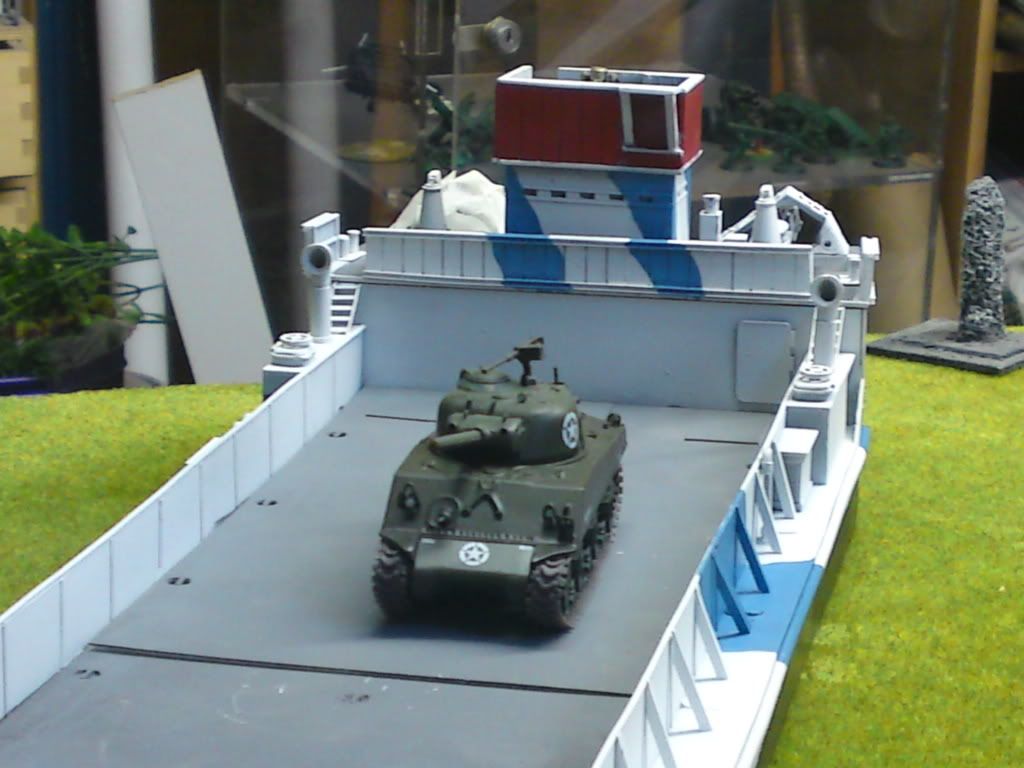 Starboard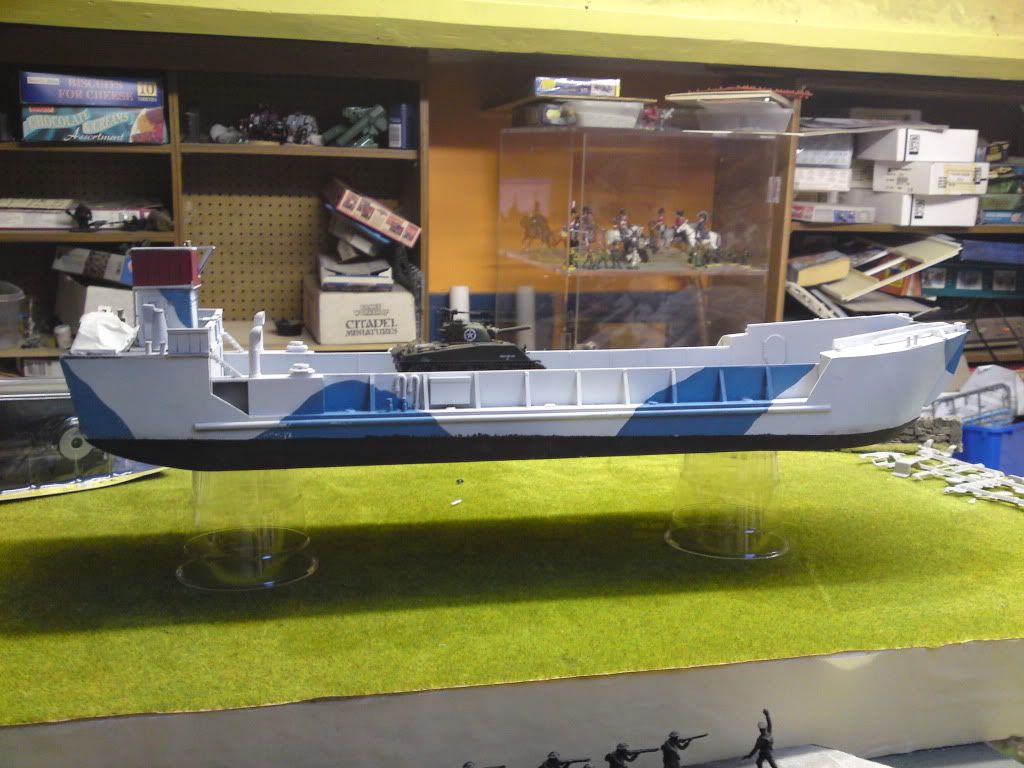 Port