The servo
/motors will drive two 2mm shafts going out of the hull through the double walls, but at the outboard end I planned two 'packing tubes' (see? - I have all the lingo down) filled with grease as extra insurance.
Start with 3.5mm brass tube cut to length,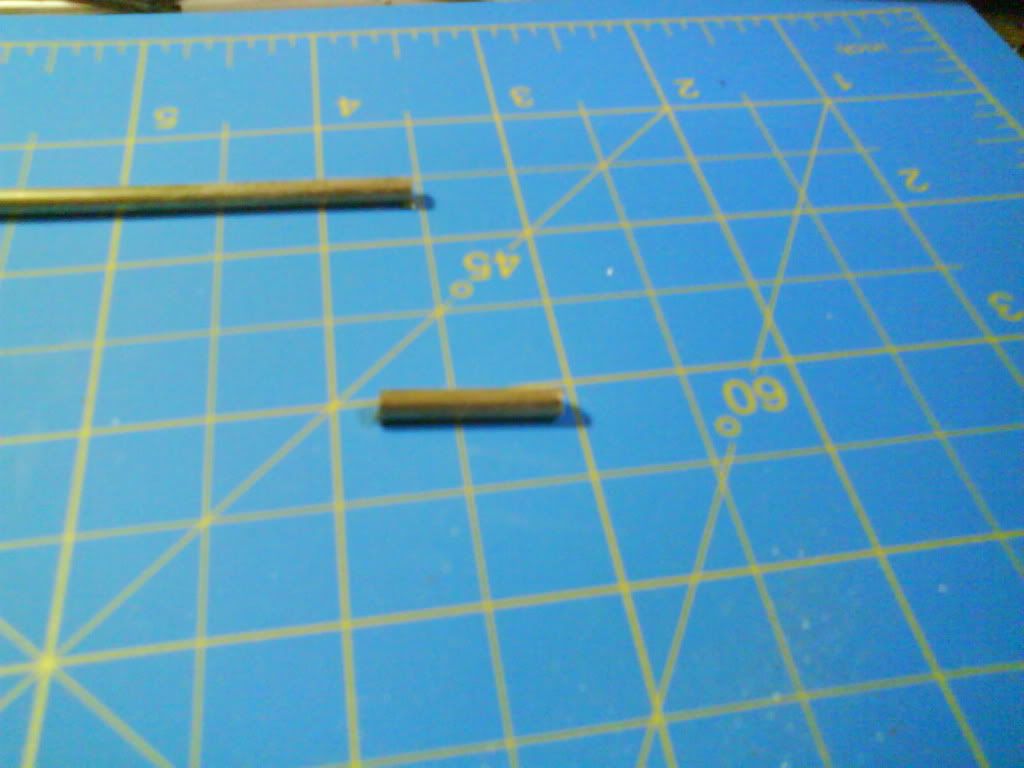 Clean out the burrs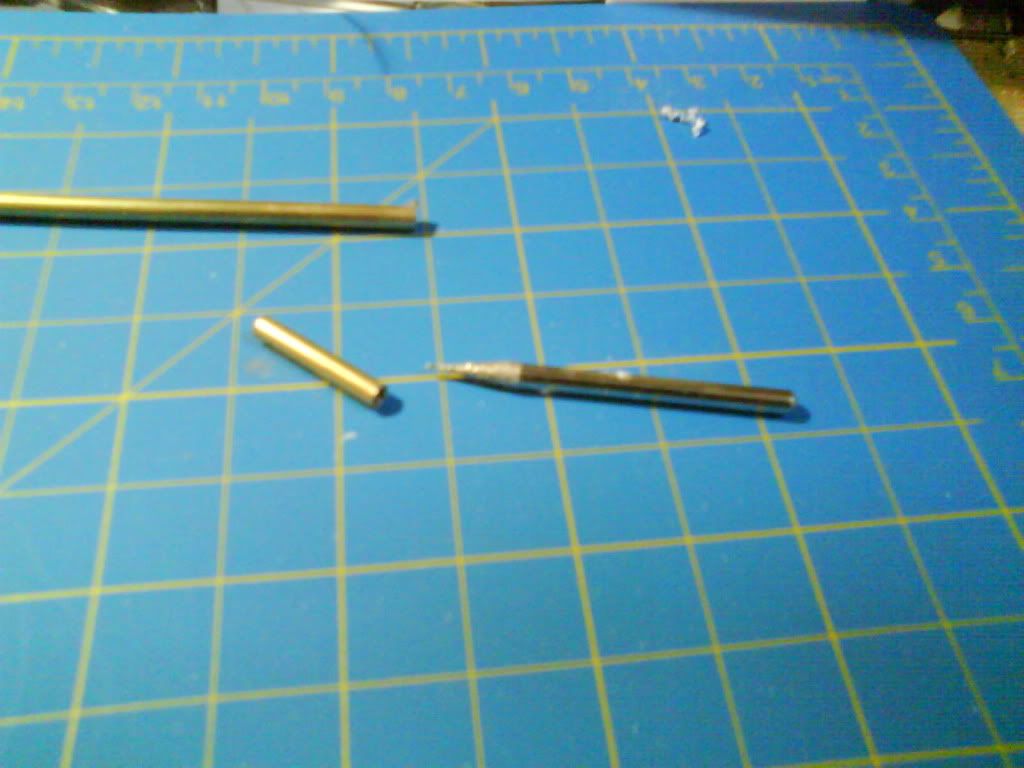 Punch out two discs of plastic card - these double as the end seals and bearings.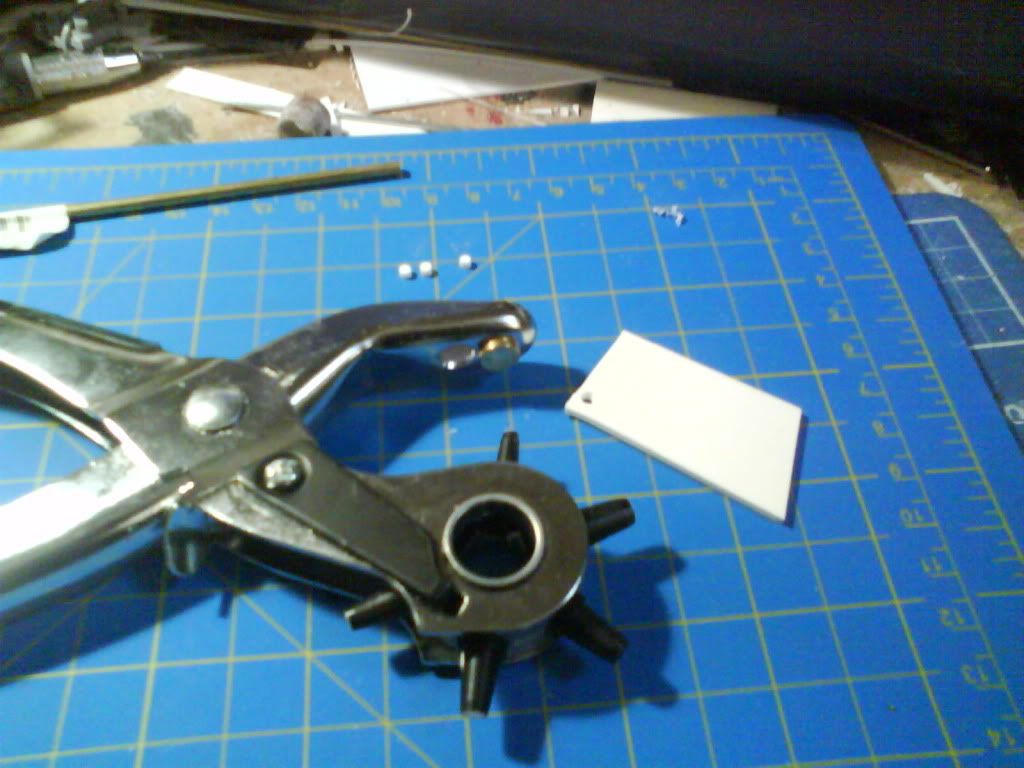 Plug the ends of your packing tubes.
Centre the discs and mark with an awl.
Drill, display, test and fit.